Entrepreneur and bargain hunter Jeff der Kinderen is looking to bring his new venture back to the old days when business was all about relationships.
"I just want people to enjoy shopping the way it was," he says of the experience he hopes to create at Caygeon Liquidation, in a big yellow barn behind Main St. 51 in Bobcaygeon.
He wants customers to always know there will be a friendly face behind the counter and that their business is appreciated.
"It's truly a passion project, allowing me to do what I love, meet great people, and give them the amazing discovery they might be looking for," der Kinderen says of the sale barn, which he recently restored. Five years.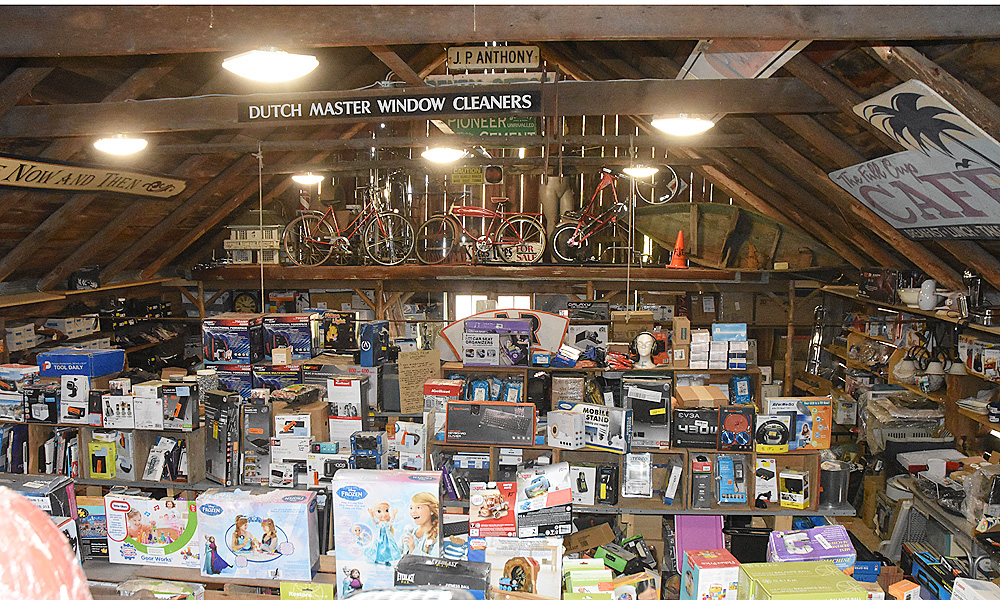 Der Kinderen says he has been "riding and dealing" since he was a young child, when he sold rolls of paper to his classmates for 25 cents each, enough for him to buy a bag of chips and popcorn.
"And I haven't stopped," he adds with a laugh, noting that he started collecting antiques when he was 12.
His first shop was selling antiques under the name Moondance Antiques in Maynooth in 1988, which he moved to Bobcaygeon 20 years ago.
The 100-year-old barn that houses Caygeon Liquidation was originally a bustling stable for the hotel on the corner, and is now packed with everything from winter boots, hardware and home decor to toys, antiques and military gear, all for deep discounts.
In the second week of its opening, the business owner already had a repeat customer who came in for a second round. So far, much of the business has come through social media posts and the website thanks to the marketing skills of der Kinderen's sister, Jennifer Doyle, who can be found behind the antique cash register every day.
"He wants to create a space for people to come and help the community save money," Doyle says.
"He enjoys his things and allows the community to come in and enjoy looking around."
Der Kinderen adds that the shop could not have opened without the help of his girlfriend, Karen Moyal.
"She's been in the trenches with me, working, working, working," he says, adding that Clark Peel also put a lot of blood, sweat and tears into the restoration project.
Der Kinderen says it stands behind its products and accepts returns, unlike many thrift stores, and offers a 10 percent off coupon for your next visit as well as a refund to show its appreciation for the business.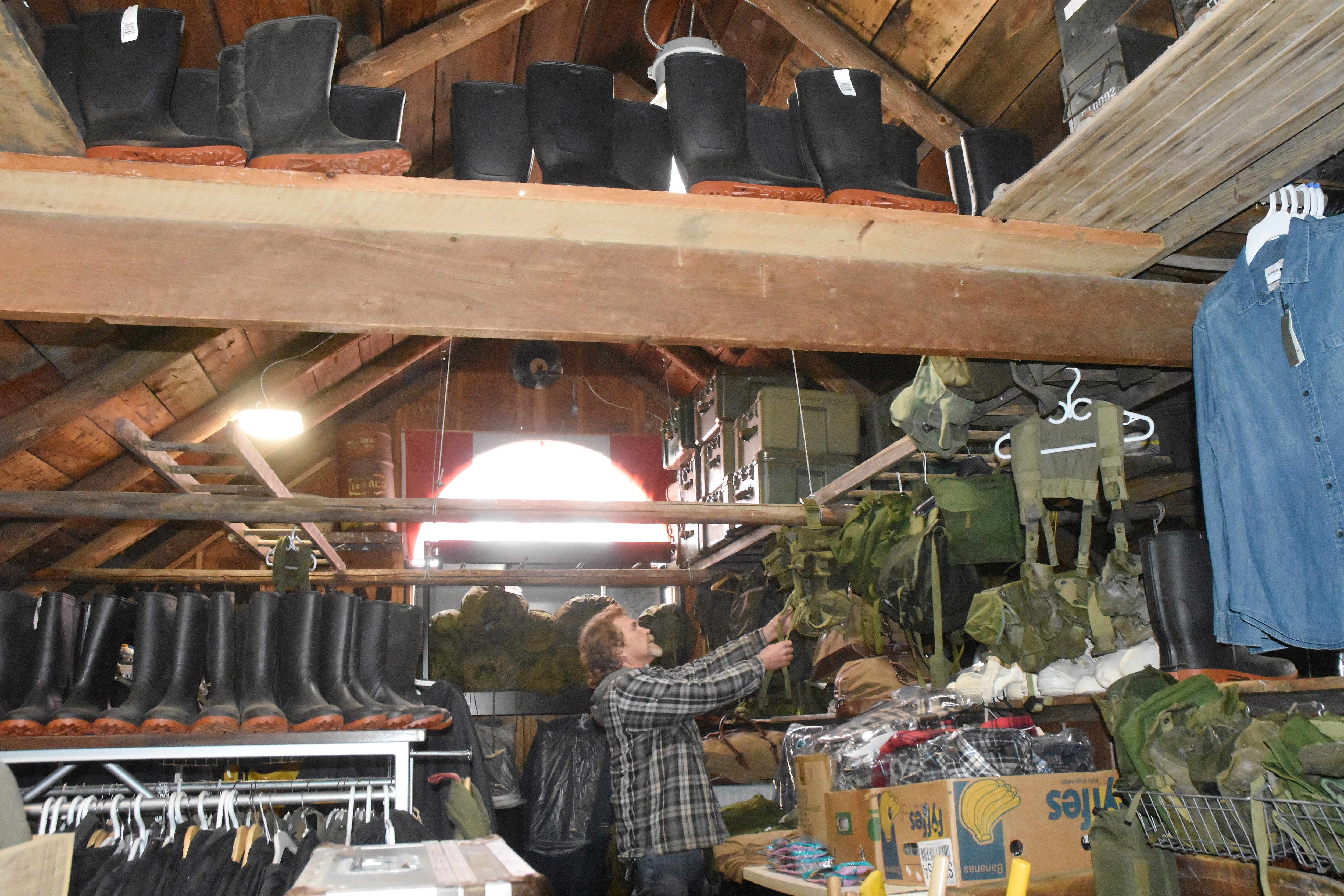 From renovating the barn piece by piece to building half a dozen floating berths at Gordon Yacht Harbor Marina and finding the next great deal, Der Kinderen is always juggling projects, while dreaming of future projects. Next time he hopes to converted the garage portion of the barn into a new entrance and heated space for heating, designed like a general store from the 1890s. Despite what many would consider a hectic schedule, der Kinderen says he hasn't worked in years.
"It's not work because I enjoy it," says der Kinderen with a grin.
For more information, visit the Caygeon Liquidation website or Facebook page – or, better yet, stop by and take a look around every Wednesday through Saturday from 10 a.m. to 4 p.m.
SHARE: