More from motoring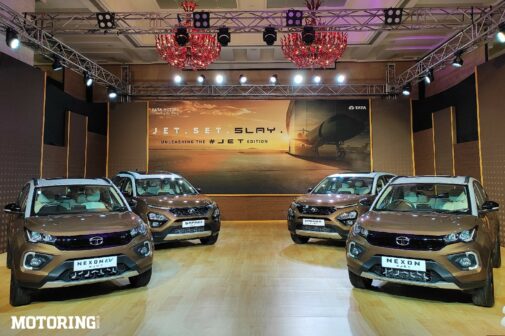 Even if you were to visit, we doubt you'll find a more significant motorcycle setting than the Royal Enfield Garage Cafe in Arpora, Goa. And it was in that zone of two-wheeled cold that the winners of the Build Your Own Legend series were introduced to their own creations. As you would imagine, expectations and emotions were as high as they could be, for the gurus and newbies alike, as they guided them through the process of building their very own custom motorcycle. From the glow of fluorescent tubes in a workshop to standing under the Goan sunlight, it was certainly quite a journey, all to get three very different motorcycles based on the Meteor 350. Let's take a look, shall we?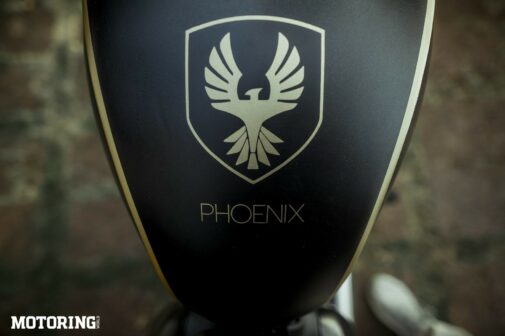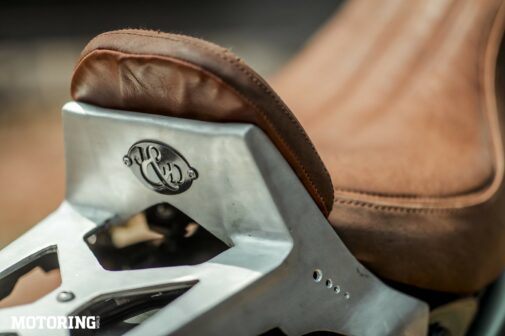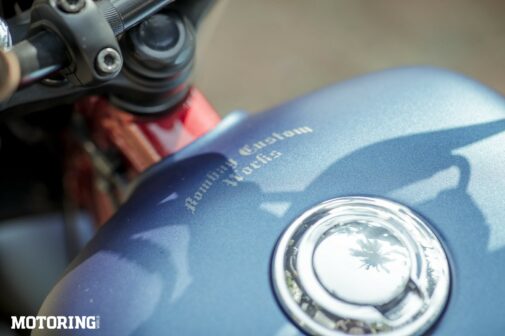 Saurabh Salke and Ricardo Pereira, Bulletier Customs:
A tall and easy stance, a floating seat, and solid wheels define this blacked-out custom. Of course, there are many contemporary details as well; For example, ridges on the front and rear mudguards to go along either side of the petrol tank and side panels. And a bobber-esque tail-lamp peeks out from the tail too, while the fat tires most definitely enhance the Meteor's cruiser credentials. And you didn't even realize it was converted to a monoshock rear until we mentioned it, did you? Overall, this bold build looks like it can't wait to hit that long road to somewhere.
More from motoring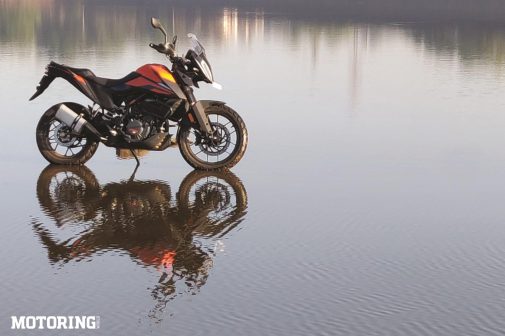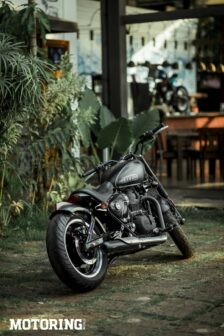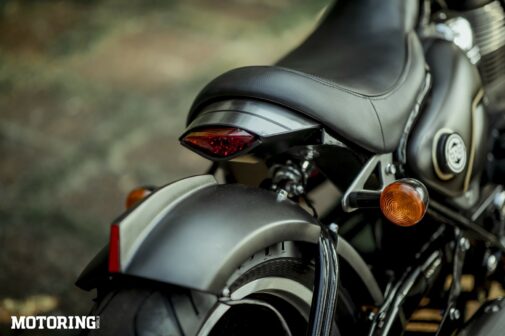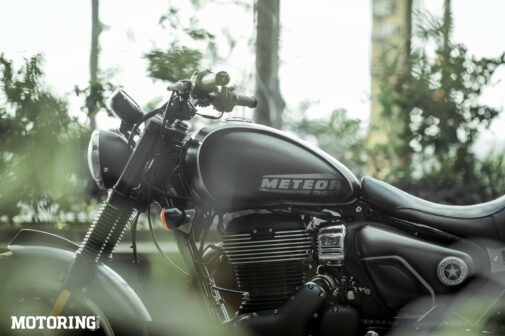 Sameem Jahin and Jay Patel, J&D Customs Company:
Ah, now it's got that post-apocalyptic look, right? It has long suspension and mean looking wheels to trample zombies with ease. This offbeat custom certainly doesn't take inspiration from the more traditional tropes of motorcycle design, and it's all the better for it. It's a mix of stylish proportions and industrial brutality, though all that doesn't make that handsome seat any less comfortable. We can almost see the worn leather duffel bag strapped to the carrier behind it. And long and high clouds of dust as the meteor rolls across the novel barren land to the horizon.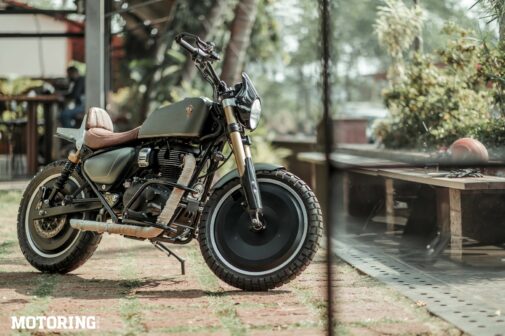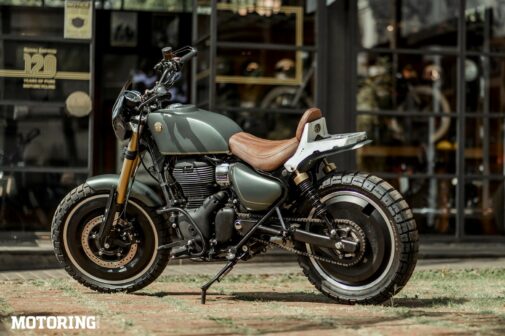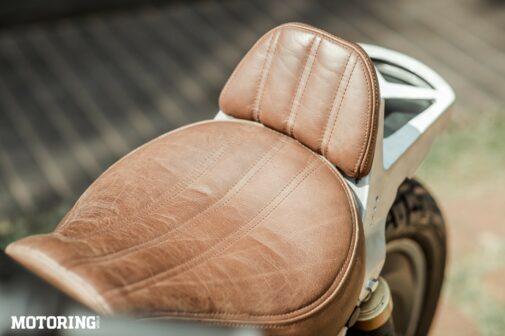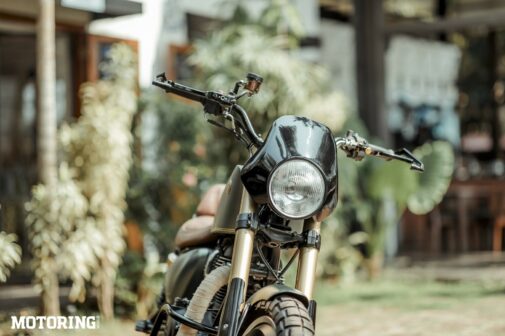 Prateek Garud and Shail Sheth, Bombay Custom Works:
It's always a pleasure to see a proper no-nonsense bobber. And this black and blue bob is no exception. It builds its visual momentum first by implementing a perfect stance, and then with details like the flared rear mudguard, single seat, fully covered rear shock absorbers, and that tiny tail-lamp. A tall handlebar with forward-set footrests sets the tone for a cool-out time. And no matter which way you look at it, the motorcycle only enhances the effortless character of the machine it's based on. As it should be with any Royal Enfield, stock or custom, it's all about the vibe!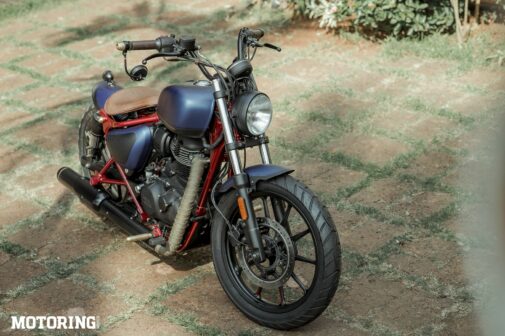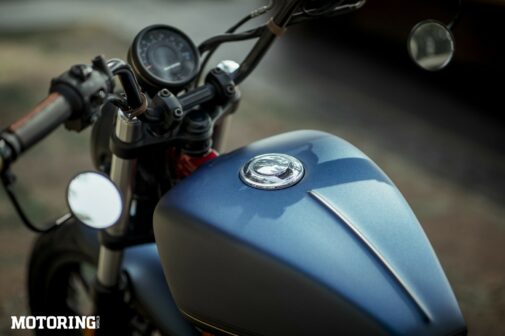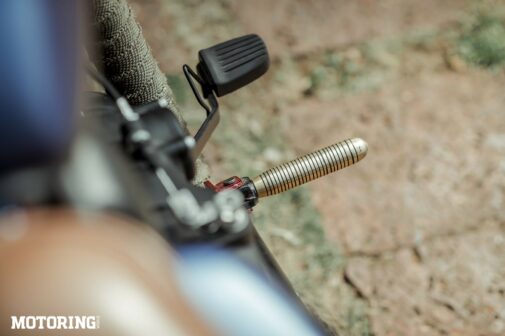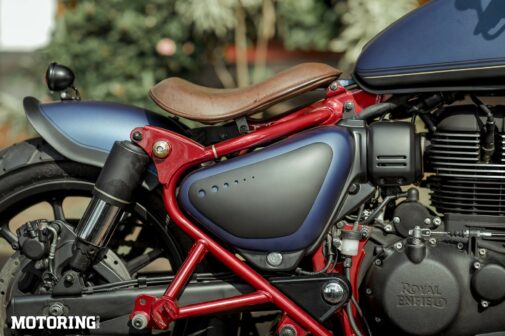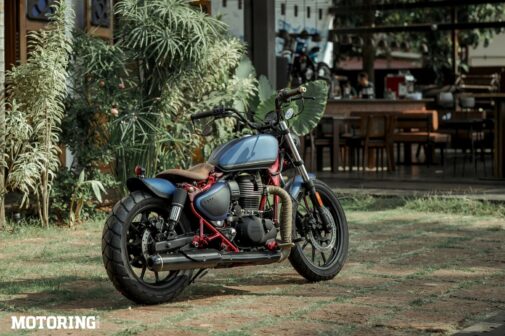 And so, a first-of-its-kind idea came to a fitting conclusion, in the only place that ever made sense for a Royal Enfield custom motorcycle. In the end, knowledge is gained, minds are blown, and friends are made. And if there's a bittersweet glow hanging around this whole exercise, remember that very immutable truth – the end of every build is the beginning of a new ride. Is it time for the next round of BYOL yet?
The entire Build Your Own Legend series is now live on Royal Enfield's YouTube channel. check it out!