(DISTURBING CONTENT WARNING.) "I don't wear skirts anymore and I don't care about anyone. My body is my act, and I don't need a skirt to heal.'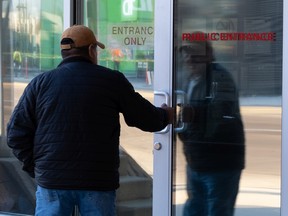 Article content
WARNING: graphic content
Article content
The road to Cecil Wolfe was long and the visits could take all day, but she wanted to feel a connection to her culture.
Article content
Over the course of five years, she made the trips with others to meet a doctor whom she saw as a cultural guide, bringing him cash, checks or a gift as needed.
She was also made to wear a skirt.
The woman, who is in her 30s, is one of 12 complainants who reported to police that Wolfe, now 61, sexually assaulted them between 2013 and 2021. Their identities are protected by a publication ban.
She said she now questioned the meaning behind the demand for a skirt, which he never explained during the six years she was "groomed" by him.
"I don't wear skirts anymore and I won't for anyone. My body is my ceremony and I don't need a skirt to heal," the woman wrote in a statement to The StarPhoenix. She first met with a reporter in January after reaching out in an effort to share her story.
Article content
She entered her statement Thursday, the day after Wolfe's sentencing began in Saskatoon District Court. He has pleaded guilty to 12 counts of sexual assault. The Crown and the defense jointly asked for a sentence of nine and a half years. Sentencing is expected to continue on December 9.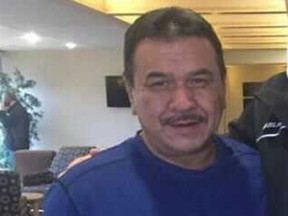 The court heard Wolfe said he would extract "bad medicine" from women, going through their vaginas with his fingers, before showing them items he said he had removed, such as tape or cat claws.
"What do I think of the guilty plea?" I feel the same as I did before…abandoned, isolated, heartbroken, angry and vulnerable. I still feel unheard and unsupported," the woman wrote.
She didn't find support from family when she reached out to them, and her band offered her $500 for financial hardship, but the damage was personal and professional, disconnecting her from her culture, she said.
Article content
She got to know Wolfe through family and her community, and the visits from 2015 to 2020 took place at Onion Lake Cree Nation, Muskeg Lake Cree Nation, in Meadow Lake and at Saskatoon hotels, she said.
On some visits, she had to wait in line. For other "special visits" there was no waiting.
She always wore a skirt and there were times when she had to leave clothes "to burn" or had to wear certain items for certain visits, she said, adding that she once had to leave all her clothes at the end visits , including her underwear.
There was always something "off" with her, especially the groin area, where Wolfe was "super focused" during his visits, she said.
He would give her "medicine" to take home – powder, liquid, tobacco or a piece of cloth – which he said would "help" her, but she rarely took it. Instead, she kept it hidden in a box of memories, or "nightmares," in her backyard, she recalled.
Article content
"There's no going back on the ceremony – Cecil took it away from me for life." I will never trust an act again. I will never wear a skirt again because of aboriginal teachings, even if I make peace with what happened. There are no more skirts to ask for," she wrote.
"Cecil attacked me down the street from my mushum's house. There was so much trust. Now I'm angry and I want everyone to know what this s**t did."
Saskatoon police announced the first charges against Wolfe in September, stemming from a report they received on April 26, 2021. As of March 2022, 11 sexual assault charges had been filed against him.
She came forward because she knew there were other victims, because she coaches teenagers, and because she didn't want Wolfe to "go in other circles," the woman said.
Article content
"Coming forward and having more people come forward hopefully brings healing."
• The Saskatoon Sexual Violence and Information Center hotline is at 306-244-2224.
tjames@postmedia.com
Lawyers are seeking 9.5 years for Cecil Wolfe, a drug dealer who sexually assaulted 12 women

Cecil Wolfe pleads guilty to 11 counts of sexual assault
The news always seems to fly faster at us. From COVID-19 updates to politics and crime and everything in between, it can be hard to keep up. With that in mind, Saskatoon has created the StarPhoenix Headlines of the afternoon newsletter that can be sent daily to your inbox to ensure you are up to date with the most important news of the day. Click here to subscribe.