It's that time of year again. Black Friday and Cyber ​​Monday will be upon us before you know it, and of course the cruise lines are eager to capitalize on the shopping frenzy. Here's our roundup of the 2022 Black Friday cruise deals so far.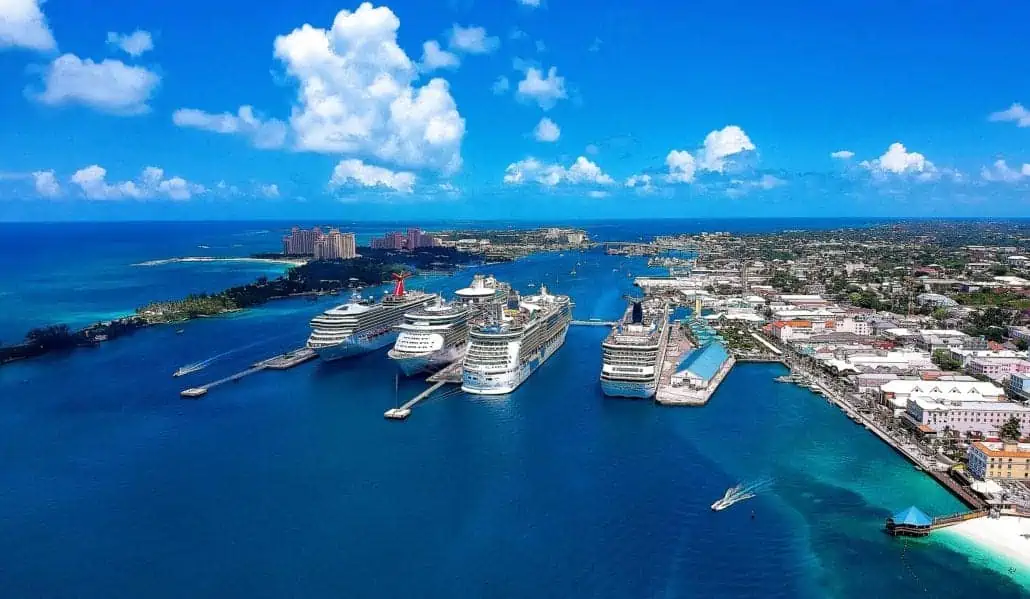 2022 Black Friday Cruise Deals
1. Norwegian Cruise Line
If booked through December 5th, the second guest sails free on any cruise across Norwegian Cruise Line's fleet, incl. Norwegian Prima.
This Black Friday promotion can be combined with the popular Free at Sea offer, where guests can choose up to five offers from these options: free open bar, specialty dining packages, excursion credit, free Wi-Fi, free airfare for the second guest. if airfare is purchased through NCL for the first guest, and a discounted or complimentary cruise fare for the third and fourth cabin passengers.
2. Celebrity Cruises
Early access to Celebrity Cruises' Black Friday sale runs until November 17 and applies to sailings of three nights or more departing from December 2, 2022 to April 30, 2025.
Guests booking on refundable fares receive a 60 percent discount on the cruise fare for the second guest in the cabin, while those booking on non-refundable fares receive a 75 percent discount on the cruise fare for the second guest.
The line also offers cruise fare savings of $50 to $200 per person, depending on the length of the cruise, as well as $50 to $200 per person in onboard credit depending on the length of the cruise.
3. Holland America Line
Holland America's Black Friday offer runs from November 17 to 27 this year. Those booking during this period will receive prepaid gratuities (for the first and second cabin guest) and can receive up to 40 percent off the cruise-only fare.
This offer can be combined with the line's Have It All premium cruise package, which includes four perks: shore excursions, beverage packages, specialty dining packages and Wi-Fi.
Prepaid gratuity applies on holiday 2022 sailings through open 2024 sailings. It excludes major trips and itineraries of four days or less.
Discounted cruise fares are available on a variety of worldwide itineraries spanning Alaska, the Caribbean, Northern Europe, the Mediterranean, Canada and New England, Asia, Australia and New Zealand, South America, Hawaii and Tahiti, Mexico, the Pacific Coast and the Panama Canal. Alaska Cruisetours are also included in the offer.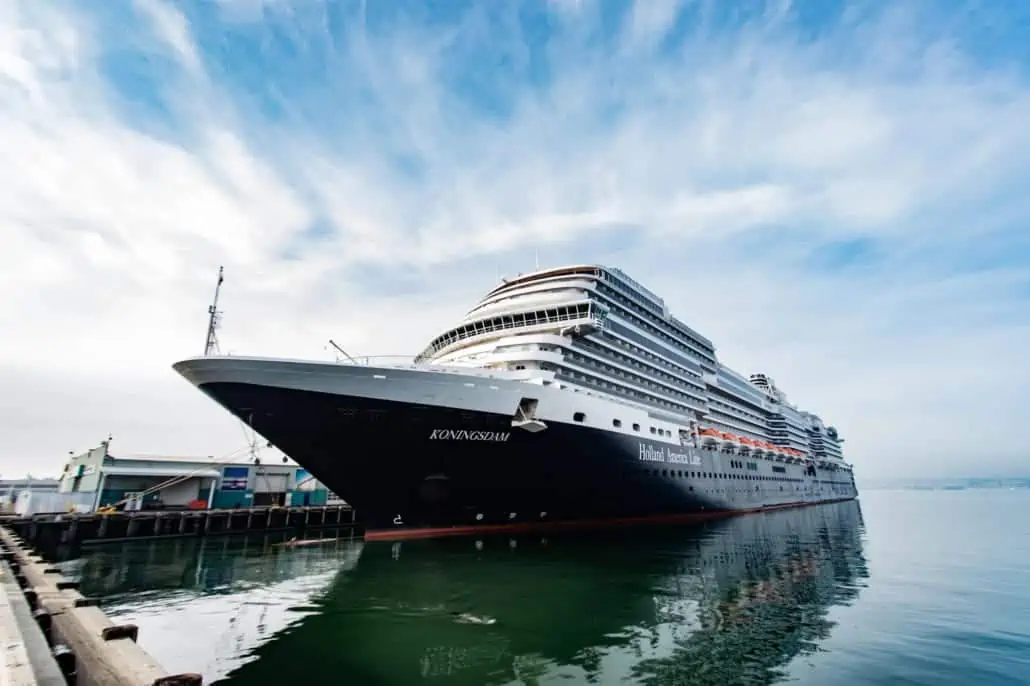 4. MSC Cruises
MSC Cruises will hold its Black Friday sale from November 15 to 25, offering up to 40 percent off cruise fares plus up to $200 in onboard credit and complimentary beverages and Wi-Fi. This offer will be available on sailings to the Caribbean, Bahamas, Bermuda, Canada/New England, United Arab Emirates, Mediterranean and Northern Europe, as well as on MSC Grand Voyages.
5. Princess Cruises
From November 22-30, Princess guests can choose from 60 cruises under $60 per person, per day, and hundreds more that are under $100 per person, per day.
Those booking through the sale can also take advantage of a $1 deposit, as long as the trip is more than 90 days from November 30. Suites are not eligible for this offer.
The Black Friday sale is available to residents 21 and older in the United States, Canada, Puerto Rico, Mexico and Bermuda.
MORE: Smallest to largest: Princess Cruises' 16 ships organized by size
6. Maiden trips
Virgin Voyages is running a Black Friday and Cyber ​​Monday sale from November 22nd to 28th. Those booking a December cruise at that time can get rates as low as $99 per person, per day for interior cabins, and up to $129 per person, per day for balcony cabins. This does not include New Year cruises.
From November 22 to December 6, those booking sailings from November 2022 to April 2023 will also receive a 50 percent discount on the cruise fare for the second guest in the cabin, OR not pay a single supplement if traveling alone.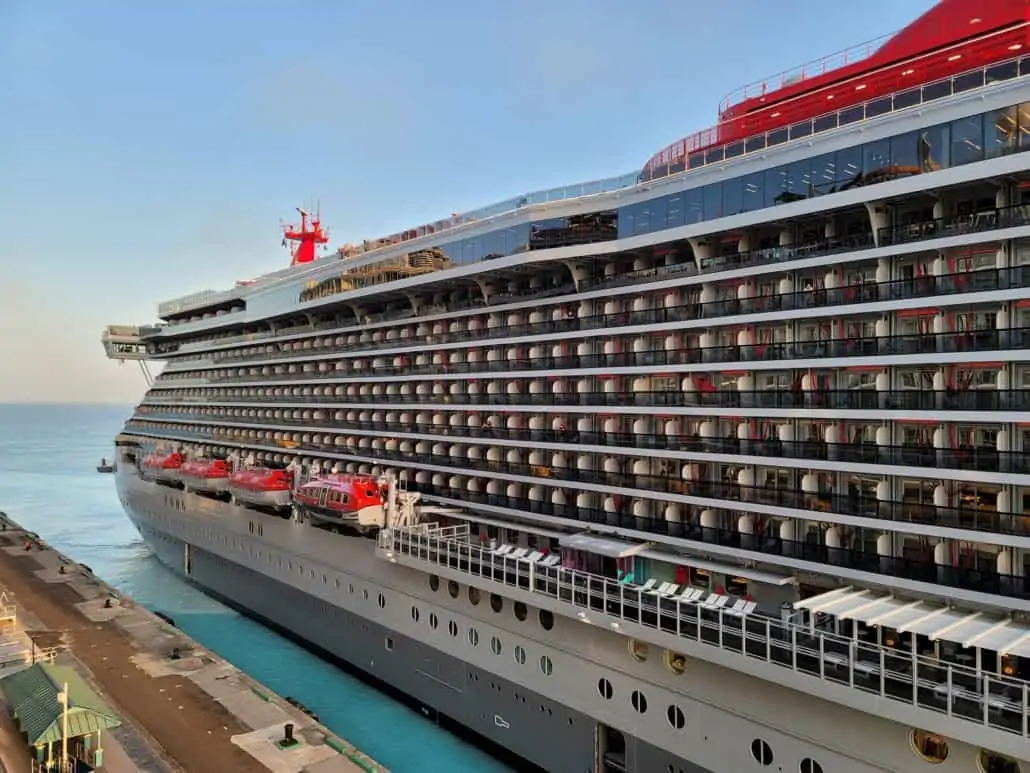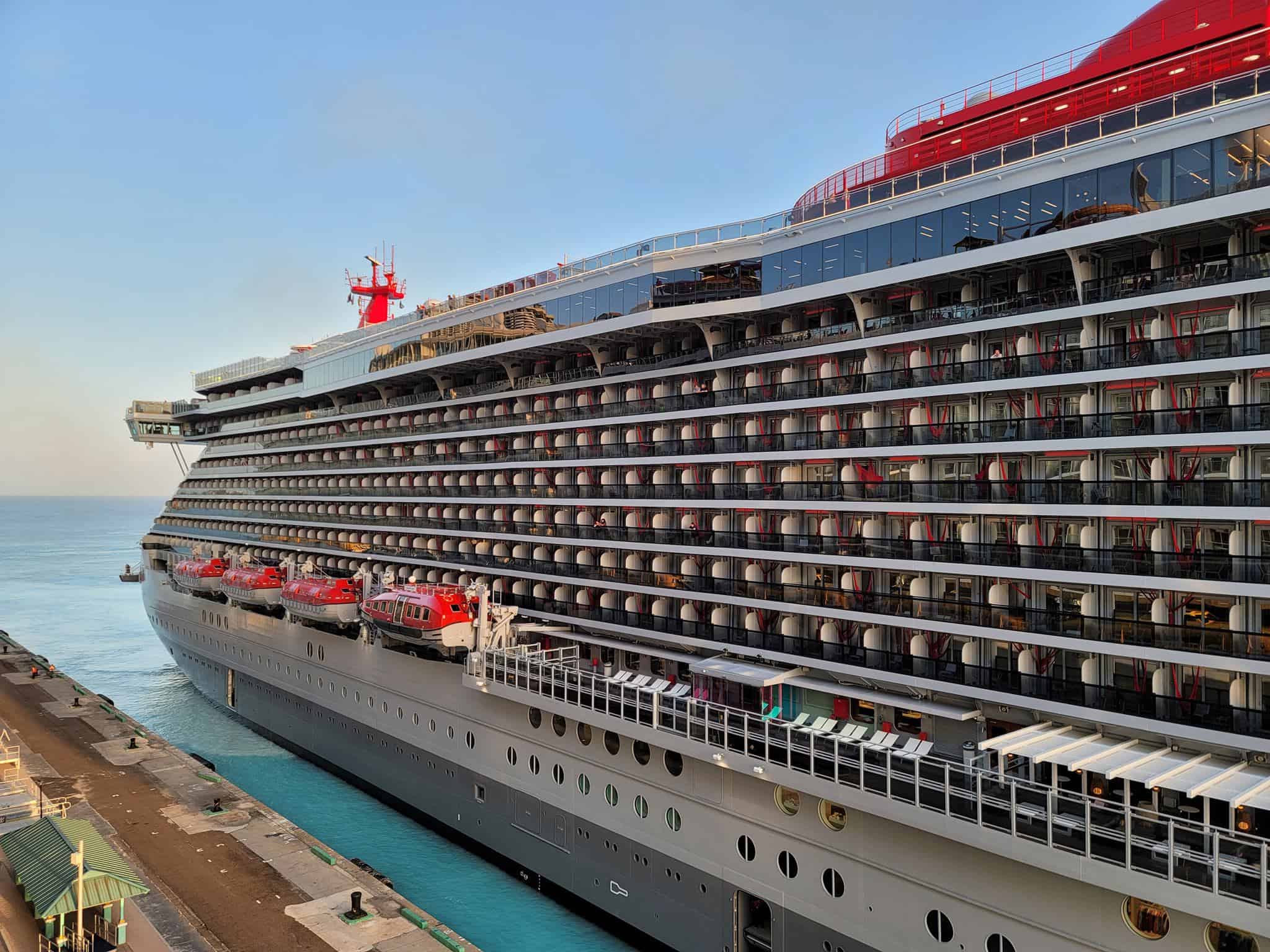 7. Cunard
Early access to the Black Friday sale for Cunard World Club members runs until November 16. It opens to the public on November 17th and runs until November 27th.
Guests can take advantage of a 50 percent reduced deposit, meaning they pay a deposit of 12.5 percent of the cost of the cruise fare versus the standard 25 percent for voyages shorter than 31 nights. For cruises of 31 nights or more, deposits will be 10 percent instead of 20 percent.
The sale also includes $25 to $300 per person in onboard credit, depending on the type of room booked and the length of the cruise. For example, interior staterooms on seven- to nine-night sailings are $25 per person, balcony staterooms on 10- to 20-night sailings are $100 per person, and those staying in the Queens Grill Suite on 21+ night sailings are $300 per person.
Plus, the sale includes discounted fares on over 90 trips, starting at $899 per person.
8. Azamara
From November 15th to December 2nd, guests booking an Azamara cruise can take advantage of two Black Friday cruise deals. The first is the Double Stateroom Upgrade offer, which allows passengers to book a Veranda Stateroom at an interior price, or a Veranda Plus Stateroom at an ocean view price. The offer is available on over 100 sailings between January 4 and November 14, 2023.
On European cruises, guests will also receive a $1,000 onboard credit, which can be used toward things like spa treatments, specials, upgraded beverage packages and shore excursions. In the summer of 2023, all four Azamara ships will sail in Europe.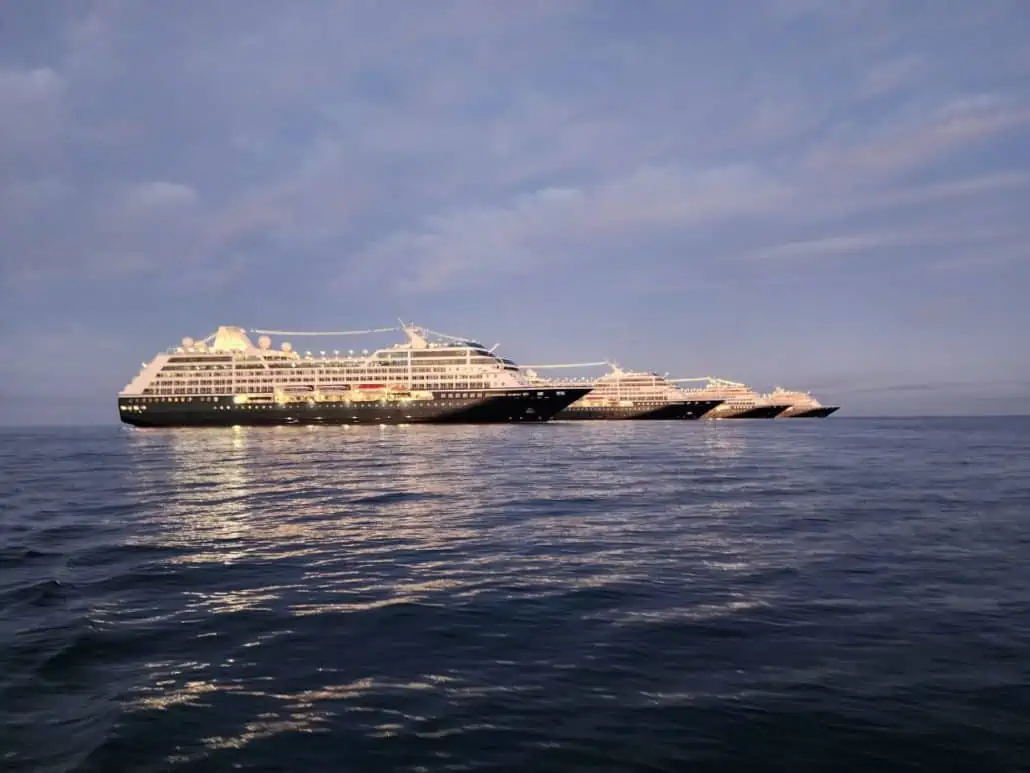 9. Seabourn
From now until December 5th, guests can book with Seabourn and receive a 15 percent discount on cruise fares on voyages sailing in summer 2024.
READ NEXT: 14 new cruise ships arriving in 2023